Cristobal and the Sea au Pop-Up du Label, le 10/11
(du mercredi 18 octobre 2017 au jeudi 09 novembre 2017 | permalien)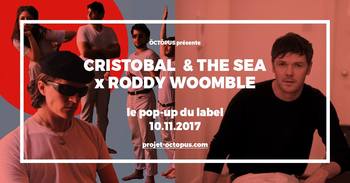 Projet aussi intéressant qu'original, Cristobal and the Sea commence à se faire un nom en tant que groupe, à la croisée entre indie pop et touches world. Après la sortie il y a peu de leur second album, la formation sera au Pop-up du Label le 10/11, places à gagner !
Les (heureux) gagnants
Ils sont gagnants, ils sont heureux.
Philippe A. (Levallois Perret)
Grégory P. (Houilles)