The Leisure Society à l'iBoat le 12/10
(du jeudi 22 septembre 2016 au mardi 11 octobre 2016 | permalien)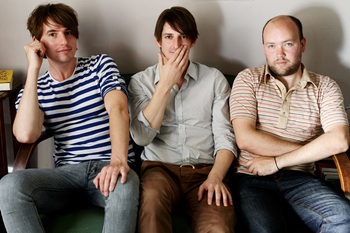 The Leisure Society fait partie de ces beaux groupes un peu trop méconnus, qui enchaînent les disques avec talent mais aussi discrétion. Le groupe a décidé de faire quelques dates en trio pour faire redécouvrir ses chansons autrement, plus acoustique. Il y aura un passage par l'iBoat (Bordeaux) le 12/10 : places à gagner !
The Leisure Society sur POPnews : articles, news, discographie...
Les (heureux) gagnants
Ils sont gagnants, ils sont heureux.
Martin D. (Bordeaux)
Fabrice M. (Libourne )