06/06/2018 |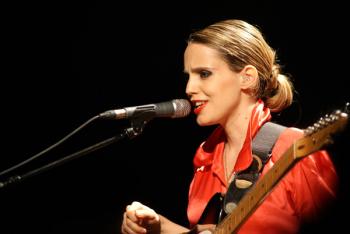 L'Anglaise Anna Calvi se faisait discrète depuis quelques temps mais elle vient d'annoncer la sortie d'un nouvel album, "Hunter" prévu le 31 août chez Domino, et produit par Nick Launay. Un premier extrait, "Don't Beat The Girl out of My Boy", indique assez clairement le "sujet" du disque, autour de la question du genre :
Tracklist :
1. As A Man
2. Hunter
3. Don't Beat The Girl Out Of My Boy
4. Indies Or Paradise
5. Swimming Pool
6. Alpha
7. Chain
8. Wish
9. Away
10. Eden
Une longue tournée suivra à l'automne/hiver.