10/09/2019 |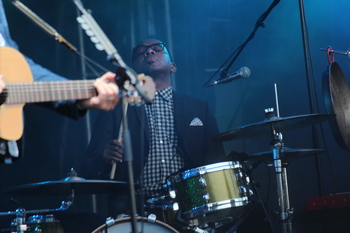 On est forcément heureux d'entendre à nouveau les Tindersticks, muets depuis "The Waiting Room". "No Treasure But Hope" sera la nouvelle étape discographique de Stuart A. Staples et sa bande, à venir le 15 novembre chez City Slang, et enregistré en cinq semaines de temps seulement. Premier extrait avec "The Amputees" :
1. For the Beauty
2. The Amputees
3. Trees Fall
4. Pinky in the Daylight
5. Carousel
6. Take Care in Your Dreams
7. See My Girls
8. The Old Mans Gait
9. Tough Love
10. No Treasure But Hope
Les Tindersticks seront en tournée à l'hiver, avec notamment un passage à Paris à Pleyel le 31 janvier prochain.