QUELQUES JOURS D'OCTOBRE, ENTRE VIVANTS ET FANTÔMES - 1ère Partie : Alan Vega, Oneida, John Zorn...

"The road is getting far too long, I'm lonely
Has New York City floated out to sea?
Has everyone I've ever known departed
Or has New York City moved away from me?"
(Damon & Naomi, "New York City")
"Every good club in New York has been eaten. (...) It's New York's way. It' not a city of old traditions, it's a city of eating itself."
(James Murphy de LCD Soundsystem,
dans le magazine "Uncut")
"New York doesn't exist any more. It's been taken over by the fucking millionaires."
(Alan Vega, dans le magazine "Uncut")
Quelques jours d'octobre, entre vivants et fantômes
Par Vincent Arquillière
Petit journal essentiellement musical d'un séjour new-yorkais. Avec plein de liens pour me faire pardonner de raconter mes vacances six mois après.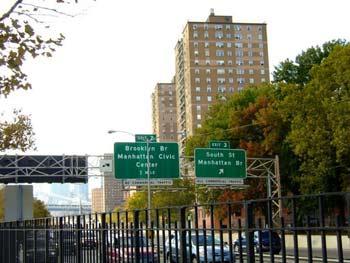 ou accéder directement à l'un des jours du journal :
Vendredi 12 (arrivée à New York)
Samedi 13 (Sonic Youth, Jim Jarmush & Alan Vega)
Dimanche 14 (Lou Reed, John Zorn)
Mardi 16 (CBGB, Joey Ramone, Fred Neil, The Most Serene Republic, Dean & Britta, Rosebuds, Voxtrot)
Mercredi 17 (The Giraffes)
Jeudi 18 (New York Howl)
Vendredi 19 (O'Death)
Samedi 20 (prochainement sur POPnews : interview de Liquid Liquid)