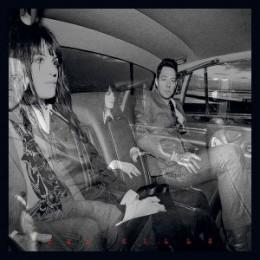 Fâchons : The Kills est un groupe convenu et plaisant dont la formule "Monsieur et Madame font du rock en cuir noir" les condamne au sur-place.
Caressons : à l'occasion, notre faux couple sait enflammer comme peu, à l'image de ce "Cheap And Cheerful", seul tube à notre connaissance propulsé par une vilaine toux.
"Blood Pressures" confirme les deux propositions sus-dites. Après "Midnight Boom" et ses rares mais marquantes décharges technoïdes, aucun "désir d'avenir" comme dirait Ségolène, hormis le single "Satellite" qui évoque un carrousel embourbé en plein marécage. Ajoutons-y, pas chien, deux jolis hors-sujets qui jouent la carte du débranché : "Wild Charms" susurré par un Jamie Hince en mode Lennon "je suis Vivant" et, surtout "The Last Goodbye", où Alison Mosshart tutoie Chrissie Hynde, l'un de ses modèles avérés. Le reste électrique se partage entre classiques bienvenus ("Future Starts Slow" et "DNA", aux riffs perce-mémoire), pastiche involontaire ("Nail In My Coffin", du Dead Weather supportable), et rabâchages pénibles (un dernier tiers très bof).
Positivons : glamour, défonce et tabloïds n'ont pas tué les Kills.
Persiflons : il va falloir se retourner le ciboulot pour ne pas déboucher sur une fin à la White Stripes, ces fossoyeurs bluesy-hurlards.
Prions donc pour que le sang chaud ne devienne tiède.